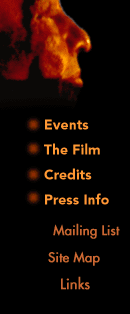 The Film
---
Pictures
---
Photographs from the documentary:
Click on the thumbnail images to see a bigger image.
If you need print resolution photos, please register to download them.

---

Grover Marks drives his Cadillac towards Spokane, Washington.
---

Jimmy Marks celebrates a victory in Federal courts.
(Photograph by Sandra Bancroft-Billings, for the Spokesman Review.)
---

Lippie Marks in her living room, Spokane, Wa.
---

Romani travellers in North America, circa 1940
(Photograph by Carlos De Wendler-Funaro. Property of Smithsonian Institution Archives)
---

Jimmy and Jane Marks outside their home in Spokane, Wa, circa 1977
---

Jimmy and Jane Marks at home in Spokane, WA.
---

Jane Marks with her son, Tommy, at Expo '74.
---

Romani Musicians visit Jimmy and Jane Marks in Spokane, 1974.
---

Jasmine Dellal - Director/Producer/Editor.(Color)
Photo: Pamela Hanson
---

Jasmine Dellal - Director/Producer/Editor. (Black & White)
Photo: Pamela Hanson
---
Events
The Film
Credits
Press Info
Mailing List
Site Map
Links
---
© 1999, Little Dust Productions. All rights Reserved. Updated on: 8-Jan-00